Incoming Students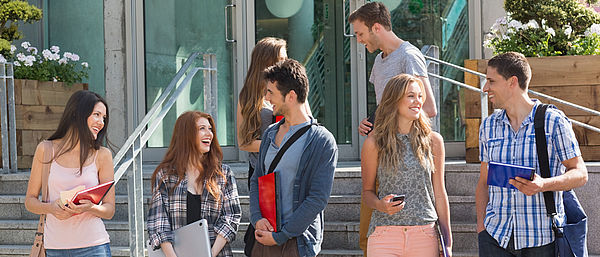 You are an incoming student, applying for a mobility at the INSPÉ Lille HdF. Welcome to the Higher National Teacher Training and Education Institute !
At the INSPÉ Lille HdF you will attend courses in one field of your choice in accordance with your home institution and the host institution :
Teaching in primary education
Teaching in secondary education
Non-academic school staff (managerial staff in education)
The INSPÉ Lille-HdF prepares students for a master's degree.
In the new curriculum, future teachers are better prepared for the diversity of their missions ; they have early contact with pupils, spend considerable time in classes and receive quality support, including tutoring by qualified teachers.
Découvrez les programmes de cours à l'INSPÉ pour les étudiants internationaux (lien à venir)
Meet your international relations home coordinator and set up your mobility project.
Make sure that your home university or school has a student exchange agreement with the Higher National Teacher Training and Education Institute or INSPE Lille HdF.
Then your institution shall send us your nomination
We need to receive your nomination before we send you the link for the application.
If you want to benefit from a housing, you will have to mention it on the application form online. The International Relations office offers a limited number of rooms in university residence.
Application procedure is managed online. Here is the list of documents you will be asked to provide, please prepare them before you log in to facilitate your registration.
Copy of an Identity document
Identity photo
Transcript of records
Cover Letter
Curriculum Vitae/Resume
Learning Agreement signed by you and your insitution
Proof of language proficiency – minimum B2 (as additionnal document)
Copy of your European Health Insurance card (for EU-Citizen)
Nomination deadline :
31st May for the first semester and the whole year
31st October for the second semester